In addition to the Physics lectures, there's also a weekly Lab, with a report that needs to be done for each. Initially, I was pretty diligent about getting them done the week after each lab, but when it became clear that the instructor wasn't going to collect them until down the road, I slacked.
Well, guess what! 'Down the road' is this coming Tuesday, and I have to put together about four labs in that time. Thankfully, it's not so dire - only one of them really requires a whole lot of graphic work, of this nature: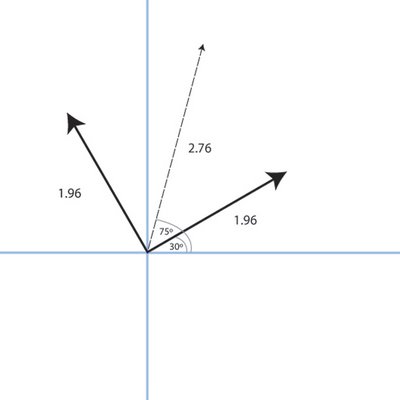 And even that lab is halfway done, so I guess you can color my mood 'hunky-dory.'
The con side is that KPMG called on Thursday with an approval on one of the new comps, and I now have to fit drawing the fifth KPMG comic in next week. I was kind of hoping they wouldn't get back to me until the end of the month, even though it is paying work - I was just beginning to see over the top of the mountain of work crap, until they dropped this new peak atop the old. The pro side of
that,
however, is that they picked the strip that, out of five panels, actually has three solid black ones - so at least the inking and color stages will go blazingly fast. Of course, since my name is going on the thing, that means I'm going to overcompensate and make the first panel (a 'widescreen' panel) a anal masterpiece of pen and ink rendering.
You may be wondering why I didn't post the comps that I did for them? Several reasons, not least of which the curse of the Rambler, which is that whenever I post something of that nature ('Don't Blog About PCMA, for example), bad shit befalls it. The last time, I ended up having to do six comps for the KPMG strip on Politics, and that began to be seriously no fun by the last two. So, you can look forward to the full tale of this current strip after it's done and I've deposited the check.
BTW: I'm hoping the curse of the Rambler doesn't extend to my Physics Labs. That would suck.
D.